Lesser goldfinch bird photo - Backyard Birds of Modesto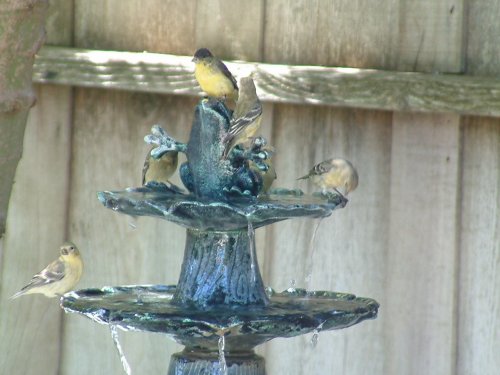 Lesser goldfinch. The male sitting on top of fountain, with 5 females. At this fountain to drink, bathe and play.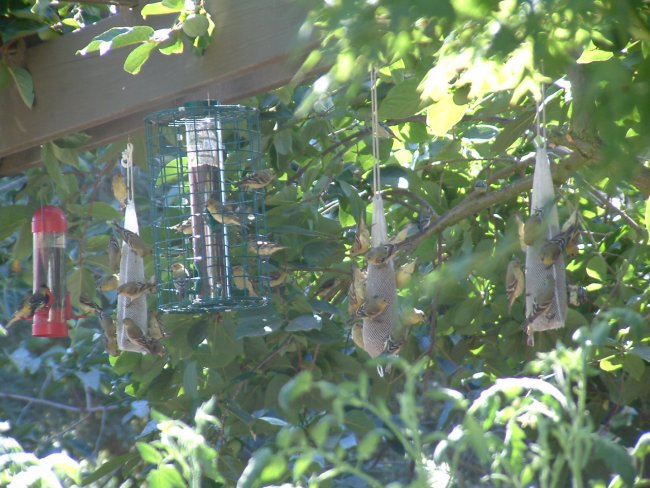 Lots of Lesser Goldfinch hanging upside down on finch thistle bags, playing musical chairs.
Running water and thistle bags and feeders to attract these little birds. Be prepared for the amount of thistle these little birds can eat per day.
Use your BACK button to return
MATERIALS NOT FOR USE ON OTHER WEB PAGES WITHOUT PERMISSION
Copyright © Carolyn Passalaqua ALL RIGHTS RESERVED
cpcarolyn@yahoo.com