Black-headed Grosbeak photos - Backyard Birds of Modesto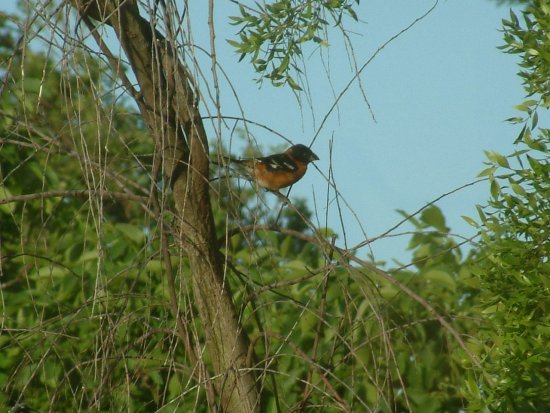 This Black-headed Male Grosbeak is getting ready to land on Stone fountain below.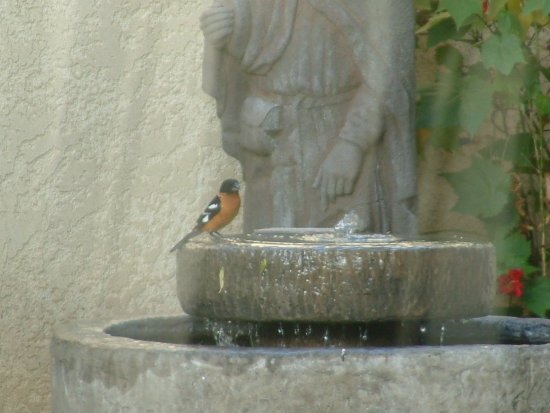 Drinks and splashes in water before flying up to small bird feeder.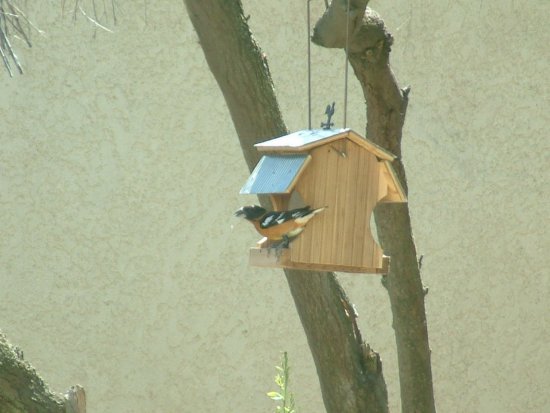 Stuffs his body onto this very small bird feeder, and stuffs himself on black oiled sunflower seed...crunching several at a time.
Quick Id: Male Grosbeak Size 8", Black Head, orange breast and collar, white patches on wings, thick Bill.
Use your BACK button to return
MATERIALS NOT FOR USE ON OTHER WEB PAGES WITHOUT PERMISSION
Copyright © Carolyn Passalaqua ALL RIGHTS RESERVED
cpcarolyn@yahoo.com